Pekin, Illinois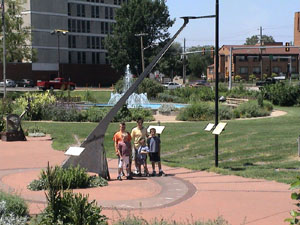 Last September Uncle Bryan came to watch the boys so that Fletcher and Marie could take a trip. They visited Nauvoo, Illinois where the Church of Jesus Christ of Latter-day Saints had just completed building a new temple. On their way they took a wrong turn and ending up driving through Pekin, Illinois. In the middle of town they discoverd the world's greatest sundial.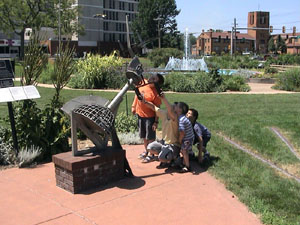 So, since the whole family was going to be visiting Nauvoo, we decided to take the boys to see the sundial. There is a park across the street from the sundial where we stopped to have lunch. Then we went to explore the sundial.
---
Comments... Questions... Suggestions... Send me a note Fletcher Chambers.